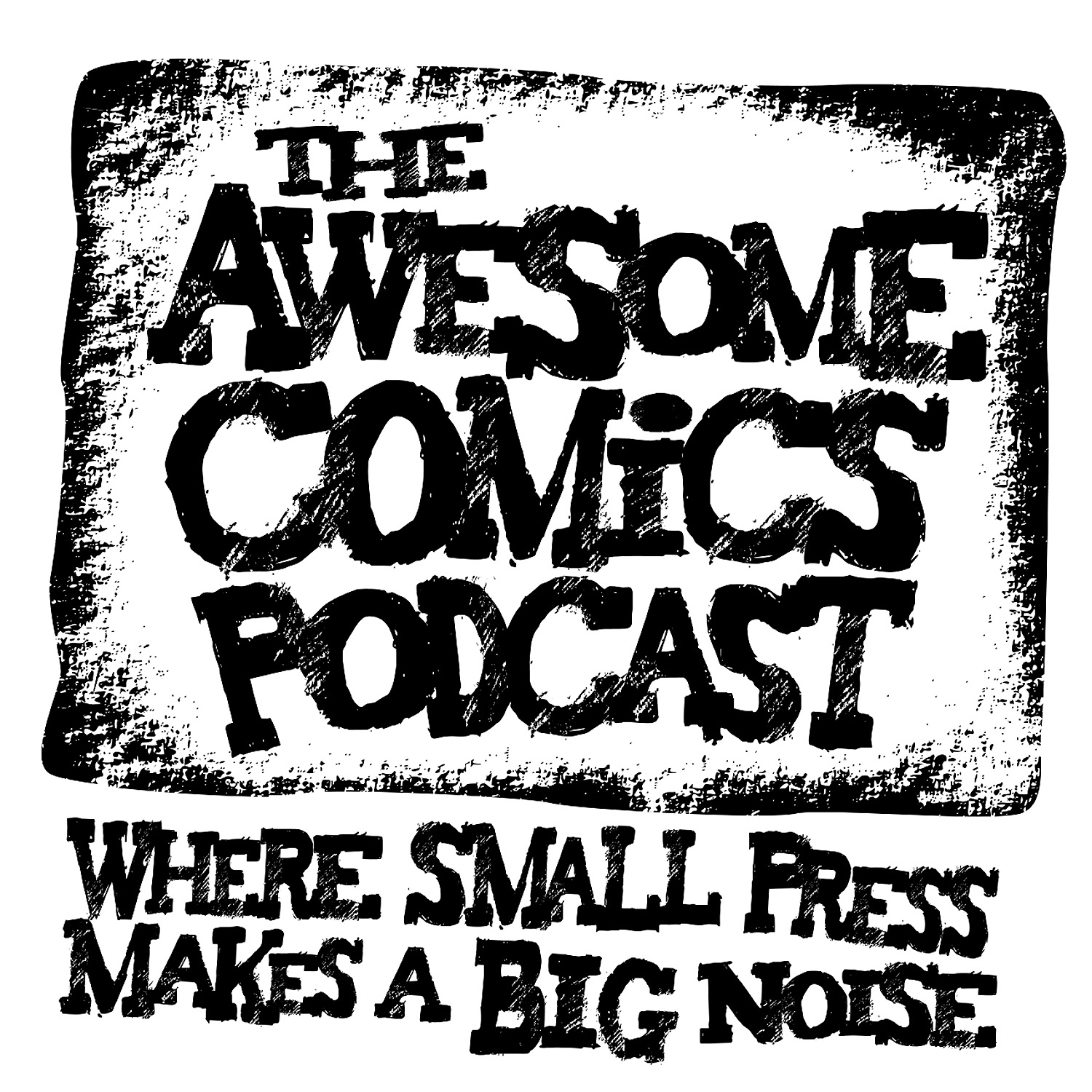 The podcast where the best in the small press comics scene make one hell of a big noise! The Awesome Comics Podcast is a podcast where the best and brightest in the world of small press and independent comic books get their time to shine. You'll find out about books you've never heard of but you will love. Theres great informative interviews with creators, full of helpful tips for any aspiring comic book creator just starting out. Theres also a ridiculous amount of humour running throughout. Listen, laugh and leave us a review to let us know what you think!
Episodes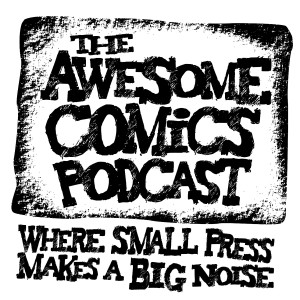 Monday Oct 15, 2018
Monday Oct 15, 2018
This week Katriona Chapman (Katzine) joins the ACP this week to talk about her brilliant graphic novel 'Follow Me In' and the journey of creating an autobiographical comic. Theres discussion about art processes on the road, autobio comics, creating your own fonts and more. Theres also some more amazing book recommendations, some upcoming convention talk and as always the usual hilarity from the regular show hosts in the out takes!
Great stuff to check out this week: Katriona Chapman, Follow Me In, Avery Hill Publishing, Kat's sketchbook, Dan Berry, Make it then Tell Everybody, Untitled Ape, On a Sunbeam, Tillie Walden, Sophie Yanow, The Contradictions, Hot Milk, Luchie Bryen, Shortbox Comics, Galant and Amos, Fair Spark Books, The Ink Witch, Izzi Ward, Nottingham Comic Con 2018
CLICK HERE TO GET COPIES OF OUR ANTHOLOGY - AWESOME COMICS
Join the discussion today at our facebook group Awesome Comics Talk
Check out the folks who sponsor this lil show - the mighty folks at Comichaus!
If you love our Intro/Outro music, then check out the brilliant Chad Fifer and more of his musical badassery at www.chadfifer.bandcamp.com 
Let us know what you think!