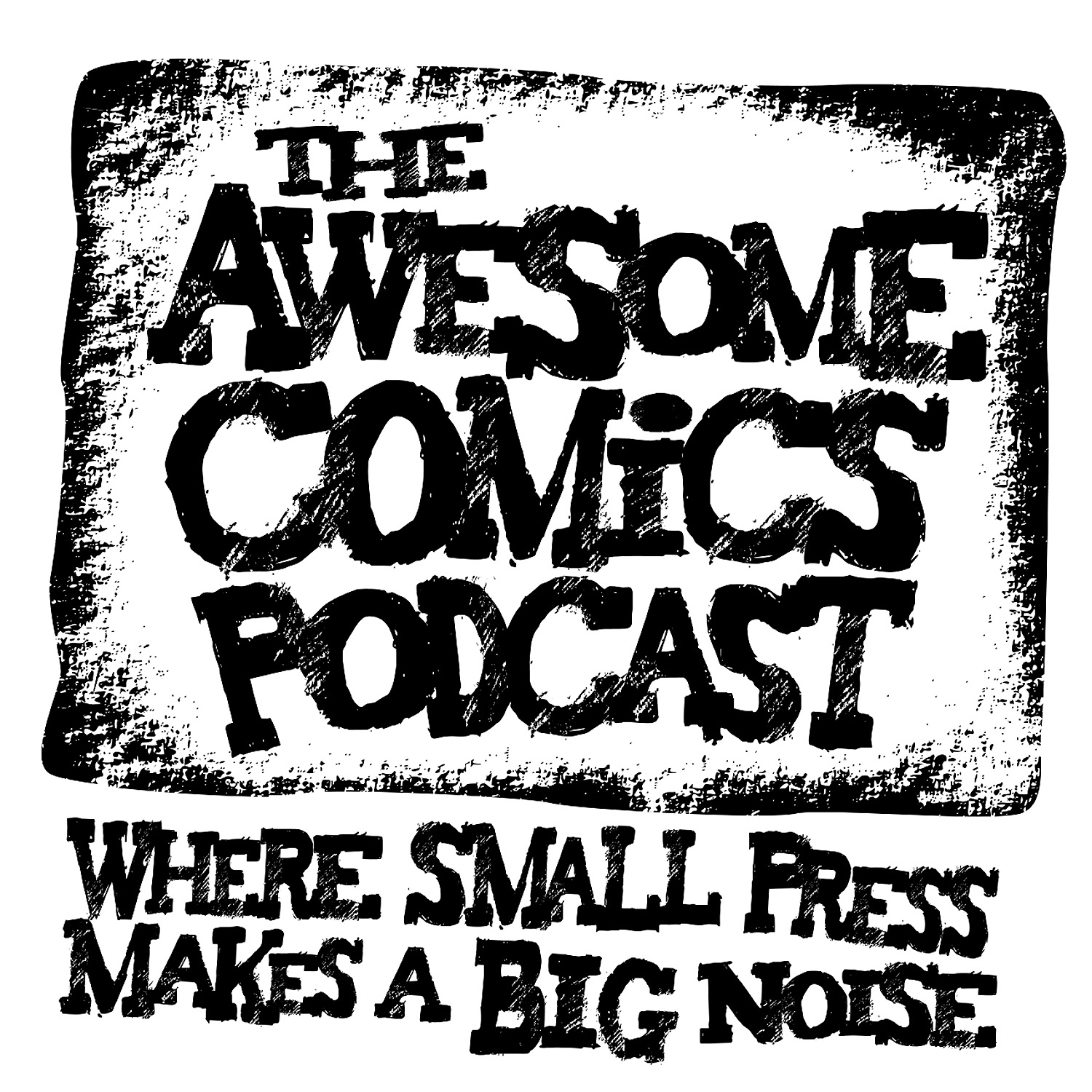 The podcast where the best in the small press comics scene make one hell of a big noise! The Awesome Comics Podcast is a podcast where the best and brightest in the world of small press and independent comic books get their time to shine. You'll find out about books you've never heard of but you will love. Theres great informative interviews with creators, full of helpful tips for any aspiring comic book creator just starting out. Theres also a ridiculous amount of humour running throughout. Listen, laugh and leave us a review to let us know what you think!
Episodes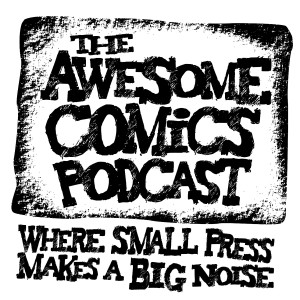 Monday Feb 13, 2023
Monday Feb 13, 2023
This week the gang look once again at the Zine and Small Press scene with the great folks of Colossive Press! Theres talk of creativity, personal stories, zine creation, collaborating through cartography and even more. Plus there's talk about the upcoming episode 400 and tons of recommendations!
Great stuff to check out this week - Colossive Press, Croydon Spaceport, Things My Dad Saw (But Never Bothered Mentioning), Colossive Cartographies, Vince, The Colossive Manifesto, Bungalow World, Fractures, Tony the Comics TShirt, Madeline KS, Lawless Comic Con, James Blundell, Predators, Bullet Adventures 1-3, The Gentlemen Ghouls, Matt Strott, The Harrower, Zoop, Paul Allor, The Butterfly House, Kia Wordsmith, Time Bomb Comics, Ian Ashcroft, Grant Richards, Spanned Ex, The Uniques, Noir Burlesque, Enrico Marini, Europe Comics
Click here to buy comics from the creators of the Awesome Comics Podcast!
Let us know what you think! Email: awesomecomicspod@gmail.com 
Join the discussion today at our facebook group Awesome Comics Talk
Check out the folks who sponsor this lil show - the mighty folks at Comichaus!