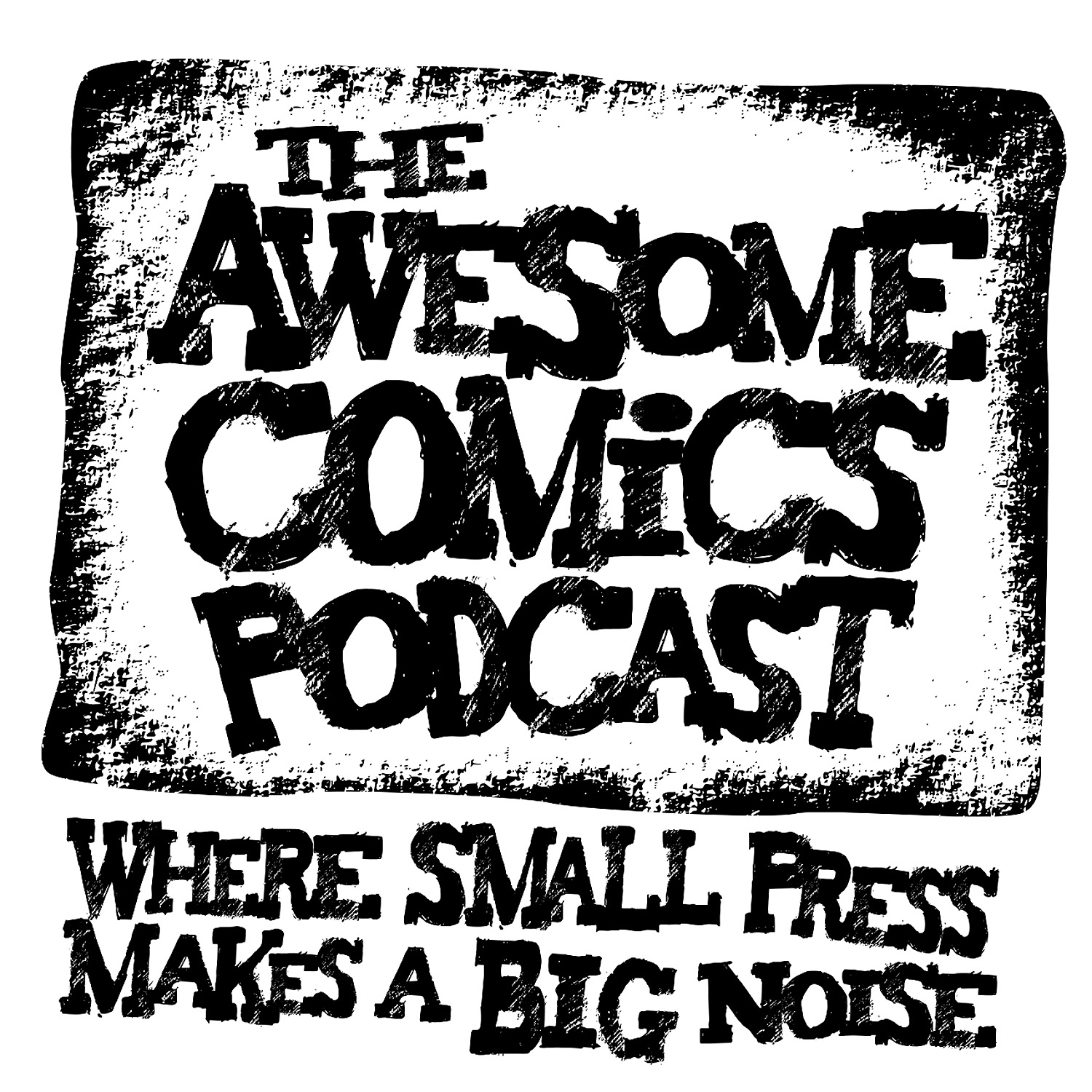 The podcast where the best in the small press comics scene make one hell of a big noise! The Awesome Comics Podcast is a podcast where the best and brightest in the world of small press and independent comic books get their time to shine. You'll find out about books you've never heard of but you will love. Theres great informative interviews with creators, full of helpful tips for any aspiring comic book creator just starting out. Theres also a ridiculous amount of humour running throughout. Listen, laugh and leave us a review to let us know what you think!
Episodes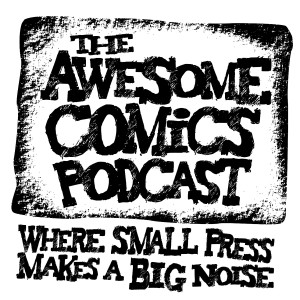 Monday Apr 25, 2016
Monday Apr 25, 2016
Kate Ashwin, creator of the popular webcomic Widdershins joins the ACP gang this week to talk about her brilliant book series. They talk about how the strip came to be, her path to becoming a full time webcomic creator, her influences and so much more. Being a webcomic veteran, she is also a fountain of knowledge in the genre and theres loads of useful information for budding creators out there. Not only that, but theres talk of 'graphic novels', late night Bingo moderators, Old school egg based computer games and TV shows and so much more! Also Kate googles everything that we talk about, Vince drops a couple of bad jokes and rightfully gets shot down, Dan describes a WalMart experience and Tony suggests using DNA as a competition prize. Despite technical issues on the night, this show turned out to be an unmissable one, and if you can guess where the edits are you can win a prize (NOTE: This is a 
complete
 lie, but we will give you a high five)
It's a bloodbath in the AWESOME GAMES this week as more deaths are dramatically announced!! With an absolutely epic guest narrator that has to be heard to be believed its a report thats not to be missed! Who got bumped off this week? You'll just have to listen to find out!
Mentioned in this episode are: 
Kate Ashwin
, 
Widdershins
, 
Darken
, 
Cautionary Fables and Fairy Tales
, 
A City Inside
, 
Tillie Walden
, 
Avery Hill Publishing
, 
Space Mullet
, 
Space Mullet Collection
, 
Daniel Warren Johnson
, 
Not Drunk Enough
, 
Tessa Stone
, 
Buzz
, 
Cucumber Quest
, 
Gigi Didi
, 
Slime
, 
Lukasz Kowalczuk
, 
Rats and Crows Publishing
, 
Comic Heroes
, 
Death by Shakespeare
, 
Dead Canary Comics
, 
Counter Shot Press
, 
Open Panel Podcast
, 
Dirty Old Ladies Podcast
,
Emily Owen
, 
Sorcery 101
, 
Kel McDonald
, 
Pipedream Comics
, 
A Place to Hang Your Cape
, 
Down the Tubes
If you love our Intro/Outro music, then check out the brilliant Chad Fifer and more of his musical badassery 
at 
www.chadfifer.bandcamp.com
The awesome Hunger Games theme by James Newton Howard can be found 
here
Let us know what you think!