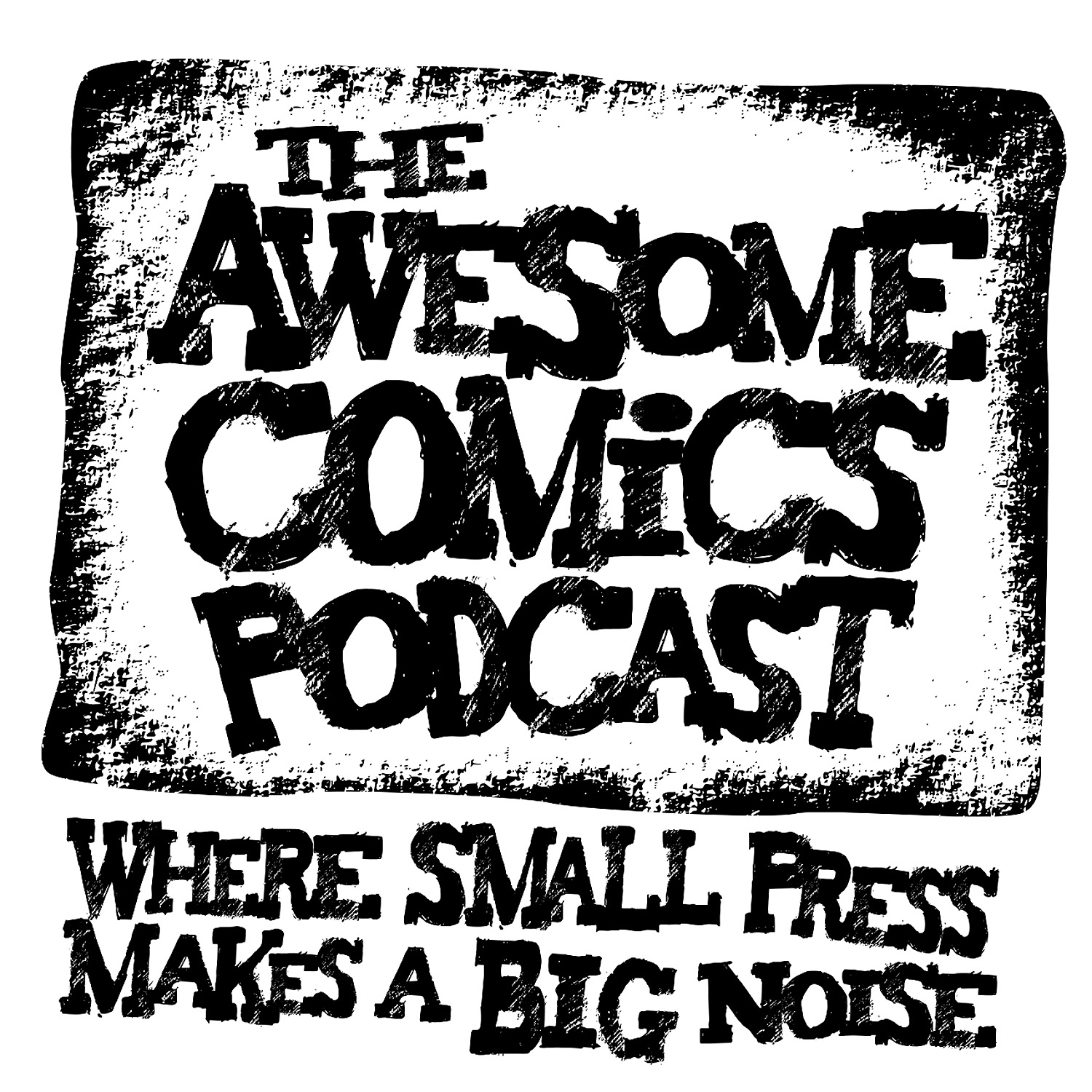 The podcast where the best in the small press comics scene make one hell of a big noise! The Awesome Comics Podcast is a podcast where the best and brightest in the world of small press and independent comic books get their time to shine. You'll find out about books you've never heard of but you will love. Theres great informative interviews with creators, full of helpful tips for any aspiring comic book creator just starting out. Theres also a ridiculous amount of humour running throughout. Listen, laugh and leave us a review to let us know what you think!
Episodes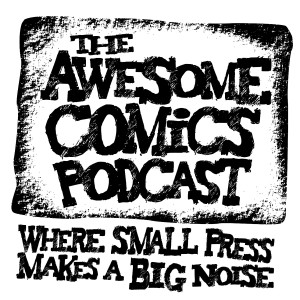 Monday Jun 06, 2016
Monday Jun 06, 2016
This week the Awesome Pod gang are joined by Gareth A Hopkins, the creator of the abstract sequential comic book The Intercorstal. He talks about how the creation of this unique book came to be, the creators who have have advised him, his experience helping out at LSCC and so much more. Theres also talk about Chewbacca Mom, Lancaster Comics Day and a whole bunch of brilliant comics get talked about. Plus Dan tells a nipple story, Vince undergoes more character assassination and Tony gets heat stroke.
Mentioned in this episode are: Gareth A Hopkins, The Intercorstal,The Intercorstal Kickstarter, Mantra, Chum, Ryan K Lindsay, Above the Clouds, Melissa Pagluica, Generous Bosom, Breakdown Press, Sleeping Dogs, Fraser Campbell, Southern Bastards, Firekind
If you love our Intro/Outro music, then check out the brilliant Chad Fifer and more of his musical badassery 
at 
www.chadfifer.bandcamp.com
Let us know what you think!