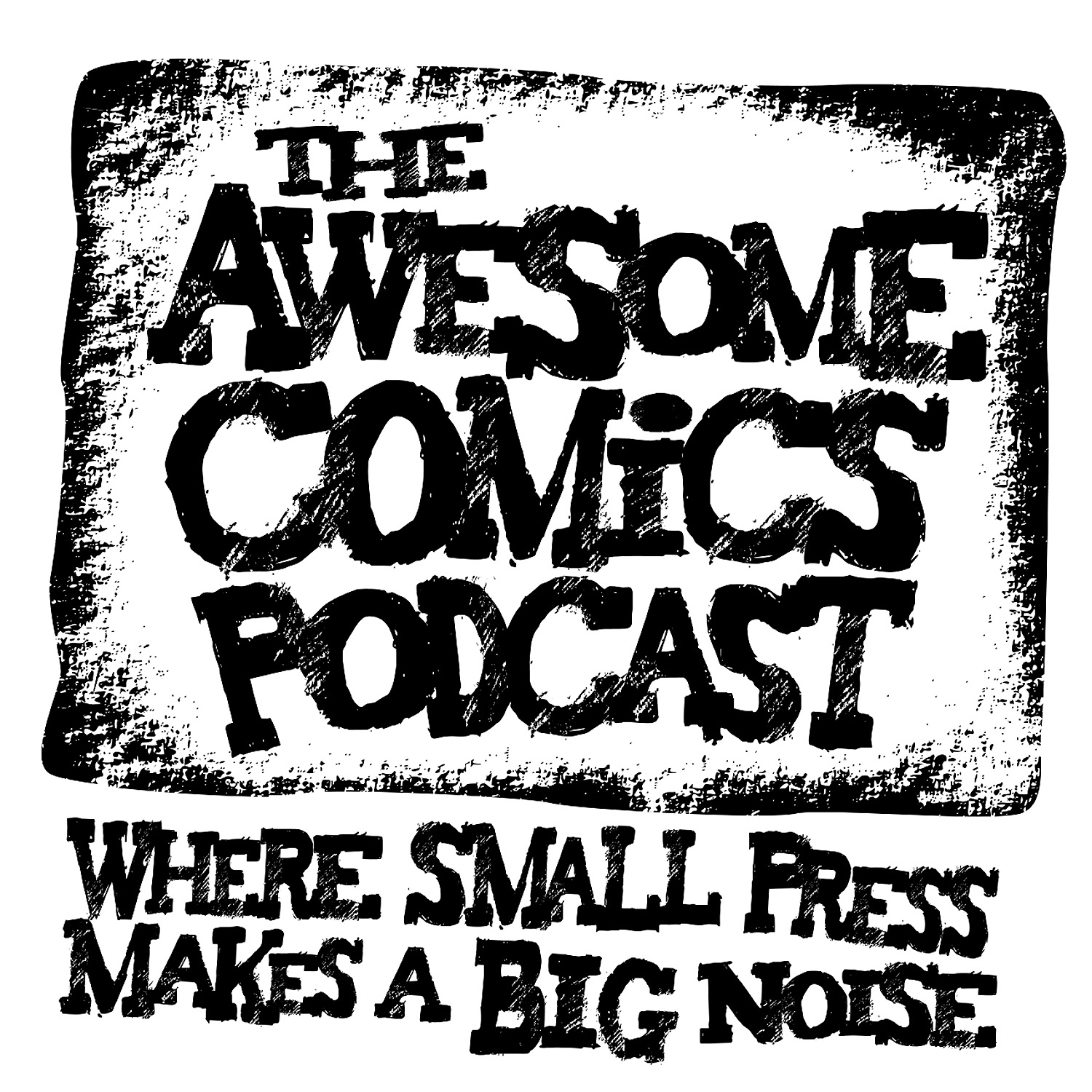 The podcast where the best in the small press comics scene make one hell of a big noise! The Awesome Comics Podcast is a podcast where the best and brightest in the world of small press and independent comic books get their time to shine. You'll find out about books you've never heard of but you will love. Theres great informative interviews with creators, full of helpful tips for any aspiring comic book creator just starting out. Theres also a ridiculous amount of humour running throughout. Listen, laugh and leave us a review to let us know what you think!
Episodes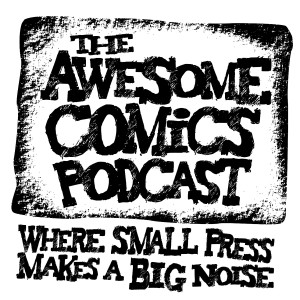 Monday Jul 04, 2016
Monday Jul 04, 2016
David Broughton, the creator of the sci-fi horror adventure series Shaman Kane joins the awesome pod this week to talk about the series, his influences, the monetary side of self publishing and his experiences at shows like Lawgiver. Theres also LOTS of talk about 2000ad and its amazing fanzines, the Mighty Boosh and the anger inducing topic of people selling prints of major IP run through a photoshop filter. Plus Vince gloats over the result of a twitter poll, Dan announces some great goodies he's offering to retweeters and Tony catches up on the time he missed by talking about tons of comics!
Mentioned in this episode are: 
David Broughton
, 
Shaman Kane
, 
Martillo
, 
Spectre Show
, 
Zarjasz
, 
Dogbreath
, 
The Survivors
, 
Cinebook
, 
Wasteland Paradise
, 
Hillbilly
, 
Eric Powell
, 
Zarjasz Summer Special
, 
Unfamiliar Skies Kickstarter
, 
Rachael Smith Patreon
, 
Bess
, 
I Drank Holy Water
, 
Nom: the Demon Eater
, 
Paul Tonner
,
Thimble - Button Press Publications
, 
The Disease
, 
Hellbound Media
, 
Space Girl
, 
Travis Charest
If you love our Intro/Outro music, then check out the brilliant Chad Fifer and more of his musical badassery 
at 
www.chadfifer.bandcamp.com
Let us know what you think!